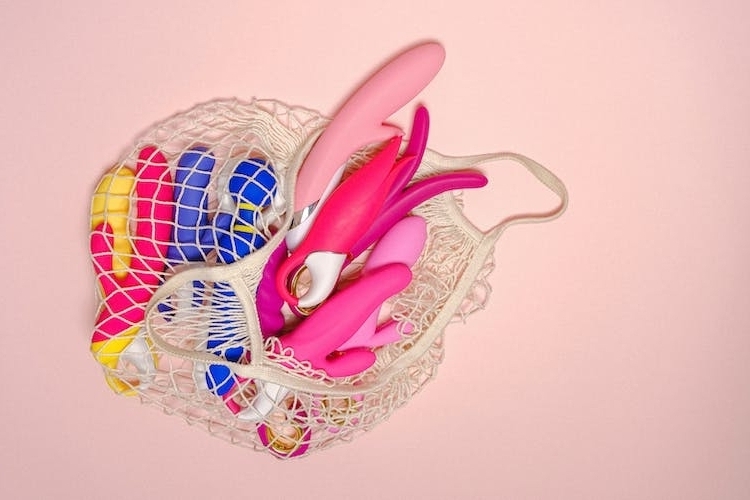 When you're in a long-distance relationship, Valentine's Day can be a challenge. You want to show your love and make your significant other feel special despite the miles between you. That's why a meaningful gift is essential. From sentimental keepsakes to practical tech equipment, we've got you covered with the best long-distance relationship gift ideas.
You can surprise your partner with a photo album filled with romantic memories, or go for something more tech-savvy like an app-controlled device or a remote-controlled vibrator. These gifts are designed to bring you closer and make you forget the distance for a moment.
Whether your partner's tastes skew kinky or cute, or prefers something a little more adventurous, these gifts are sure to put a smile on their face and make them feel loved. So, whether you're celebrating Valentine's Day, the holidays, or a special birthday, don't let the distance dampen the romance.
Below, we've gathered 6 available APP control sex toys that you can't miss.
---
1. APP Control Wearable Panty Vibe – Petti
Petti features 9 incredible vibe modes, a finely textured silicone surface, and a free APP control that's virtually guaranteed to inspire sexual creativity. This vibrator hits all kinds of good spots—each side feels a bit different and makes it easy to pinpoint particular areas around your clitoris and vulva.
2. APP Control Thrusting Prostate Massager – Canice
With the sensually curved silicone shaft, contoured base and easy-push button, Canice will let you dive deep into intense pleasure. Experience comfortable insertion, effortless stimulation, and gentle removal with an ergonomic shape, flexible design and curved base. Choose from 12 functions that combine powerful vibrations and intense stimulation with exciting thrusting movements that will leave you crazy.
3. APP Controlled Voice Activated Vibrating Egg – Eroica
This APP control panty vibrator has a special superpower. It can vibrate to the beat of the music—in your bedroom, at the club—or to your lover's voice. Eroica not only boasts a sexy tapered shape, powerful vibration and remote operation, but also offers up multi modes of vibrating to choose from. Wear it anytime, anyplace, in private or public!
4.APP Control Prostate Massager with Cock Ring – Naldo
It's definitely the best prostate massager we've ever created for men looking to explore exciting new anal sensations solo or with a partner. Naldo's human engineering plug and unique stereoscopic cock ring design are ready to double your body's pleasure and help you achieve new performance levels too.
5.APP-controlled Strapless Vibrator – Habida
Wearing Eliso is easy. Just slip the shorter, curvier end inside your vagina. Now Eliso stays in place with a squeeze of your inner muscles! This toy's tip-focused vibrating motor sends the vibes right to your G-Spot… not only yours, both bulbous and shaft ends vibrate that guaranteed to leave you both in ecstasy!
6.APP Rotating Vibrating Prostate Massagers – Lanzo
Look no further than Lanzo, a remote control P-spot pleasure-bringer. You or your partner can remotely control Lanzo via the APP from anywhere in the world, and also create your unique vibration patterns to satisfy your urges in the way that suits you most.
---